WATCH VIDEO

Race to Fireworm Island (preview) Clip 1
5,226 views

Race to Fireworm Island (preview) Clip 2
481 views

Tunnel Vision (Preview) Clip 1
371 views
SEE ALL DREAMWORKS DRAGONS VIDEOS >>
PLAY GAMES

Dragon Outcast Attack
24,778 hits

Wildskies
126,582 hits

Dragon Training Legends
68,171 hits
SEE ALL DREAMWORKS DRAGONS GAMES >>
GOODIES

Hiccup & Toothless

Hiccup & Toothless - Dragon Joyride

Hiccup & Toothless - Riders of Berk
SEE ALL DREAMWORKS DRAGONS GOODIES >>
MEET HICCUP
Hiccup is the original dragon trainer and the leader of Berk's Dragon Training Academy. Above all, he tries to maintain the delicate alliance between humans and dragons.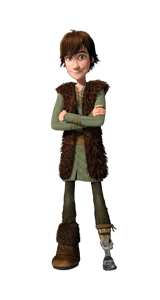 MEET THE CHARACTERS >>
International Sites
General Help
Privacy Policy
Terms of Use
Trademark Information
Contact Us
Contest Rules
Competition Winners
Get Cartoon Network Now
Site Map
Advertising Guidelines
™ & © 2015 Cartoon Network. A TimeWarner Company.

™
™ & © 2015 Lucasfilm Ltd. All Rights Reserved. Used Under Authorization.
™ & © 2013 DreamWorks Animation LLC. All Rights Reserved.